Passionately made to serve you the taste of old good days Hummus.
Premium Hummus Dips & More
On steps of our grandfathers, our products are passionately made by all the inherited traditions to serve you the taste you have always loved.
Check out some of our cool products, which will let you teast amazing dips at home.
We bring the classic oriental flavour of Hummus and other condiments made for the lifestyle consumer of today, providing freshness and convince of a ready made product.
CLASSIC HUMMUS
Traditional home-made Hummus, perfect for all occasions.
EGGPLANTS MUTABAL
A flavorful & healthy dip made of roasted eggplant mixed with tahini, lemon and dash of salt, makes a perfect dip for pita or bread.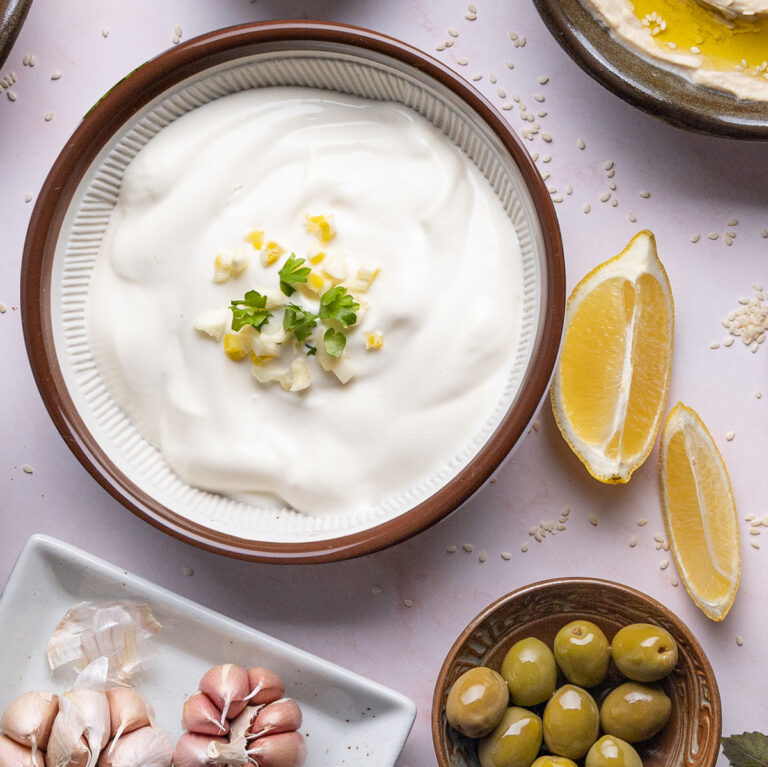 GARLIC SAUCE
The best dip for shawarma with some french fries on the side. It's also a perfect combo with fried chicken or fish chips
MONDAY : 9AM ~ 6PM
TUESDAY: 9AM ~ 6PM
WEDNESDAY: 9AM ~ 6PM
THURSDAY: 9AM ~ 6PM
FRIDAY: 9AM ~ 6PM
SATURDAY: 9AM ~ 6PM
SUNDAY: CLOSED